Kindersley Co-op Touchless Carwash - Choose Your Clean Today
Actions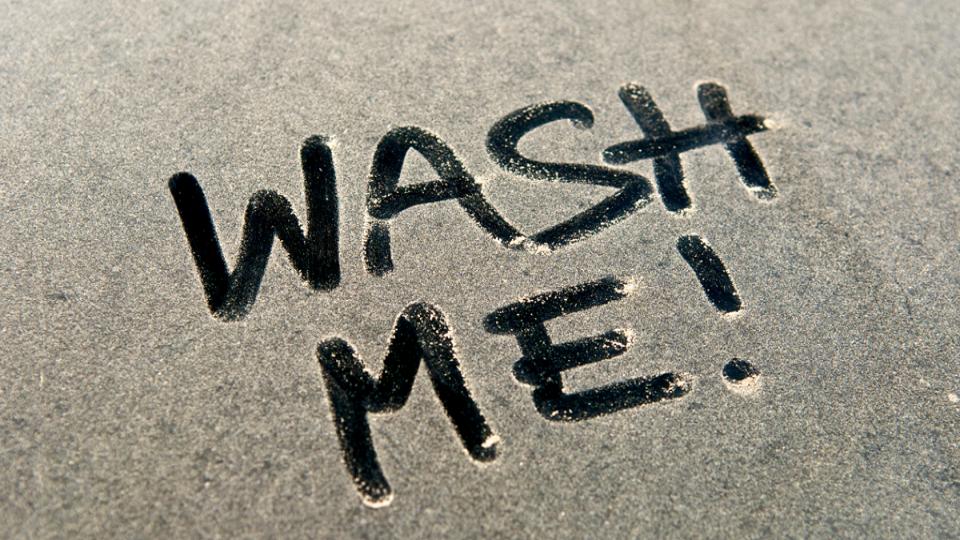 Kindersley Co-op Touchless Carwash - Choose Your Clean Today
November 8, 2022
Regular Wash
Enjoy all the views of those summer and fall road trips with a bug-free windshield, courtesy of Co-op! Our Regular Wash includes:
Seasonal bug prep
Undercarriage high-pressure rinse
High-pressure side blasters
2-step hot soap bath
Soft water rinse
Clear coat protectant and spot-free rinse
An end-of-cycle dryer so your car is ready to hit the road drip-free
Premium Wash
Co-op's Premium Wash is a great choice for any time of year, cleaning up bugs in the summer and mud in the s
pring. A spin through Premium will remove salt and protect your vehicle's undercarriage in the winter months, too. The Premium Wash includes Regular Wash features plus:
Extended high-pressure underbody rinse and side blasters
Rust inhibitor to better protect your vehicle
Tire and wheel cleaner
TURTLE WAX® Triple Shine polishing wax
Extreme Wash
Extreme protection for your vehicle is necessary in the harsh winter months. When sand, salt and de-icing liquids stick to your vehicle, it can cause rust and corrosion to the body, exhaust system, and brake and gas lines.
The Extreme Wash also provides protection in the summer months from wind, sand, debris and UV rays. Co-op's Extreme wash will keep your ride protected no matter the weather.
Get extreme protection with Co-op's Extreme Wash, complete with these features:
All of the Premium Wash features
Turtle Wax Pro ICE® Instant Shine that bonds and seals the vehicle's surface to provide the ultimate protection and an extreme shine
Not sure which wash pack is right for you? Ask our skilled team at the Kindersley Gas Bar!
BONUS REFRESH PROMOTION: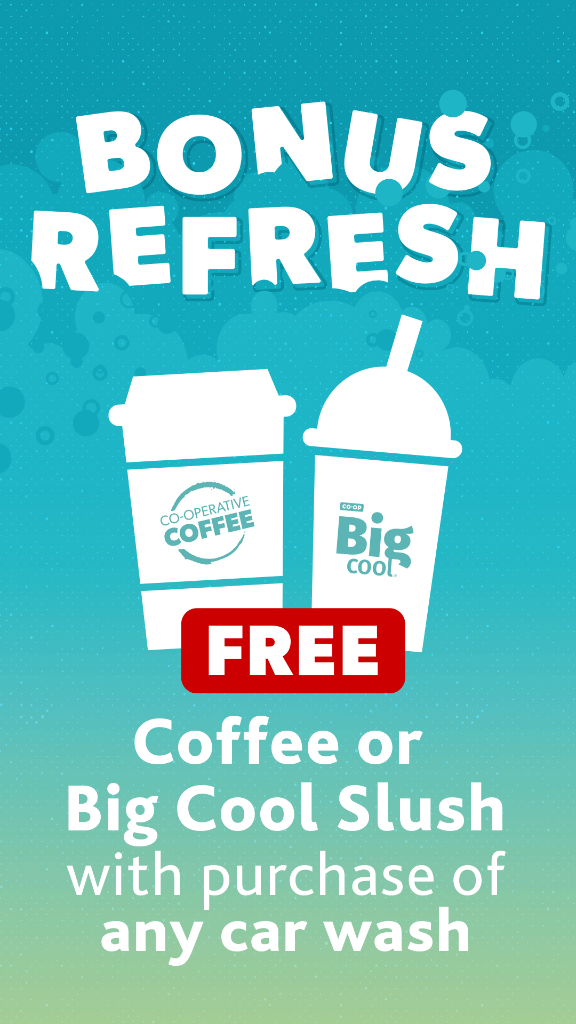 With the bonus refresh promo, every time you purchase a car wash you can get a free small coffee or slushy to enjoy as you. Promotion runs from July 4th — August 21st.