CONVENIENT 24-7 ACCESS WITH CO-OP CARDLOCKS
Actions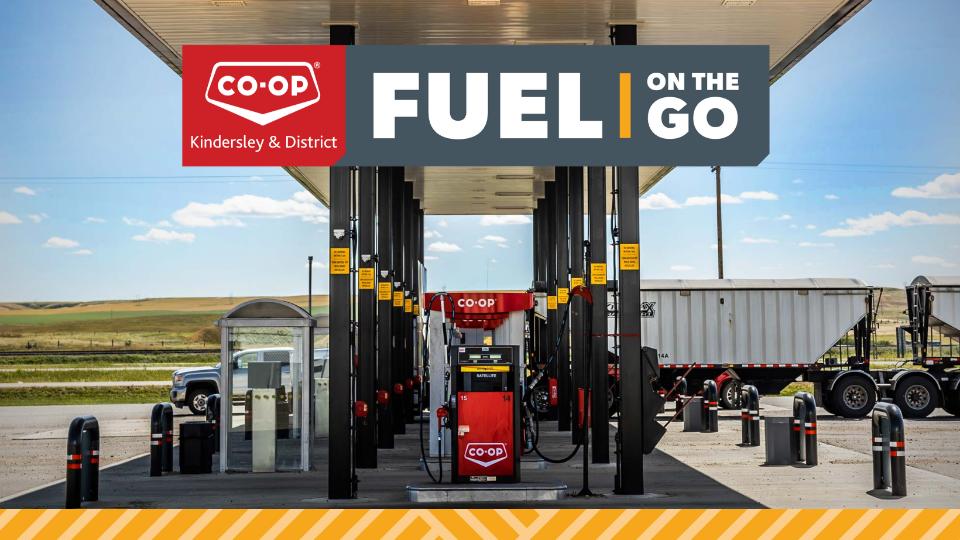 CONVENIENT 24-7 ACCESS WITH CO-OP CARDLOCKS
May 1, 2023
Co-op offers a full range of petroleum products and services for businesses at convenient locations across Western Canada, including CO-OP® Cardlock locations. All Co-op Cardlocks can be accessed 24-7 so you can fill up when you need.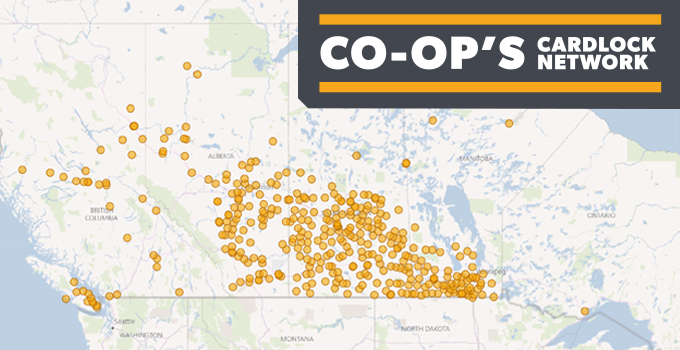 Great amenities
In addition to around the clock access to fuelling, Co-op Cardlock locations offer road access for high-freight transport vehicles. Some locations may feature fuelling options to get you on the road faster, including satellite dispensers (a second pump for fuelling tanks on both sides of your vehicle) and twin hoses (a large and small nozzle).
For professional drivers who need a break, select local Co-op locations offer restrooms, showers, lounge space, overnight parking and more, so you can hit the road rested and refreshed. Take advantage of convenience stores and 24-hour washrooms at more than 80 cardlock locations, respectively.
For a full list of locations, amenities, safety protocols, fuelling instructions and card management information, refer to the Co-op Cardlock Guide or download the Co-op CRS App.
High-Quality fuel products
Locations may offer various grades of gasoline and diesel, both marked (dyed) and unmarked. The Co-op Refinery Complex in Regina, Sask., has been supplying Co-op Gas Bars and Co-op Cardlocks since 1935. Today, all grades of gasoline are TOP TIER™ certified – a premium standard recognizing fuels that protect engines, improve performance, optimize fuel economy and reduce emissions. At a growing number of locations, TOP TIER™ certified Co-op Premium Diesel is now available to meet demand.
Secure fuelling
Co-op Cardlock Cards can only be used to purchase fuel at locations and require a personal identification number (PIN) to begin fuelling. If the PIN is keyed incorrectly multiple times, your account may be frozen. In the case of theft or loss, Co-op Cardlock Cards can be cancelled immediately.
Cardlock Card vs. Fleet Card
While Co-op Cardlock Cards provide 24-7 access to more than 380 locations across Western Canada, they can't be used to fill up at a Co-op Gas Bar. If you have a Federated Co-operatives Limited (FCL) Account, you can opt for a Co-op Fleet Card to fill up at Co-op Gas Bars and Tempo Service Stations across Western Canada.
Local Co-op Account vs. FCL Account
To use a Co-op Cardlock, you must apply for one of two types of credit accounts: Local Co-op Account or FCL Account. There are differences between the two accounts including accessibility, fuel pricing and membership benefits, but the main determinant is where you'll be using Co-op services. Learn more about the two account types.