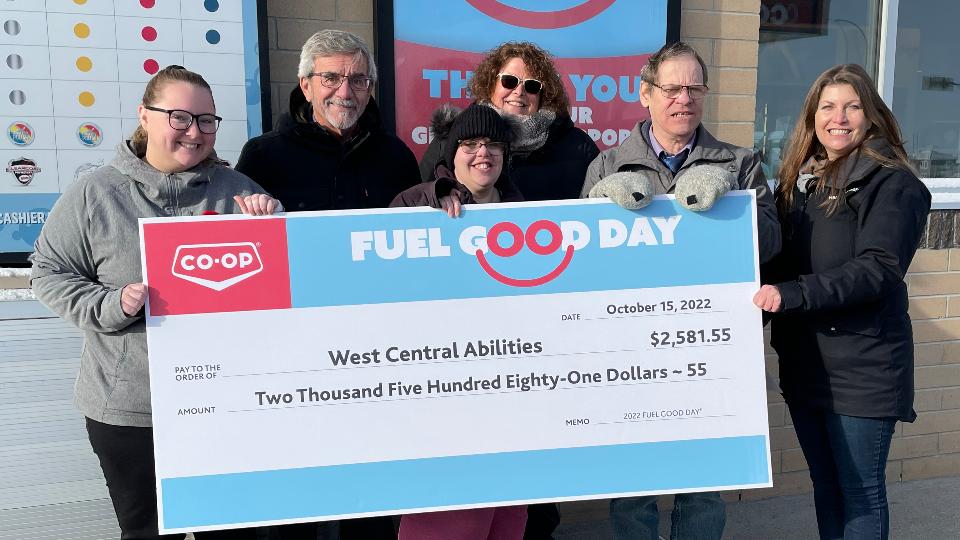 Fuel Good Day 2022
October 6, 2022
On Tuesday, September 20, 2022 when you fueled up at Kindersley and District Co-op C-Store we donated 10¢ per litre sold to West Central Abilities! We also held a BBQ lunch with the help from West Central Abilities.

We are happy to announce that we will be donating $2,581.55 to West Central Abilities. Check out the "About our Recipient" below for more information about West Central Abilities.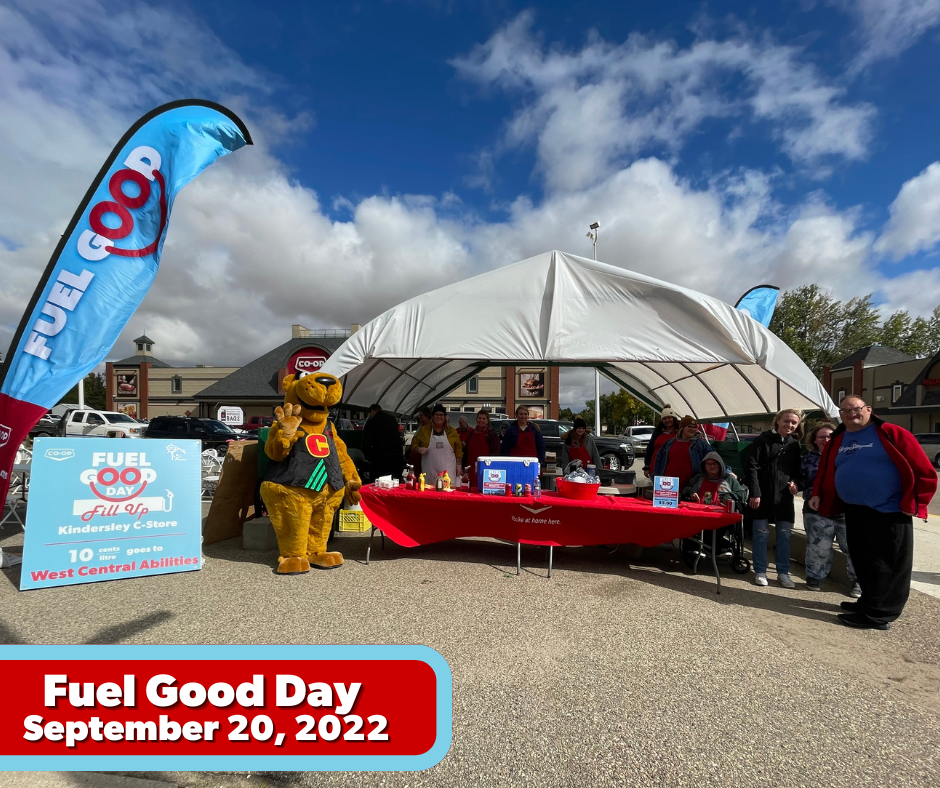 Quote from Kim Edmunds, Executive Director at West Central Abilities.
"On behalf of WCA, its clients and staff I would like to extend our gratitude to Kindersley District Coop and everyone who came out to support our cause during Fuel Good Day!
We will be using these funds to go towards a replacement vehicle so we may continue to provide safe and reliable transportation services for individuals experiencing disability. Our goal is to replace our 2006 wheelchair bus which is worn out and purchase a new accessible vehicle that is equipped with a wheelchair lift system for transporting individuals with limited mobility and others to and from medical appointments, programs and services within the community, etc.
As there is no capital funding available from the provincial government, WCA is left entirely responsible in purchasing and maintaining vehicles. The total purchase price including taxes is expected to be over $140,000.00.
We appreciate everyone's help and are confident in the continued support we receive from our community will assist us to attain our goal.
To learn more about West Central Abilities' cause visit our website at www.westcentralabilites.ca"