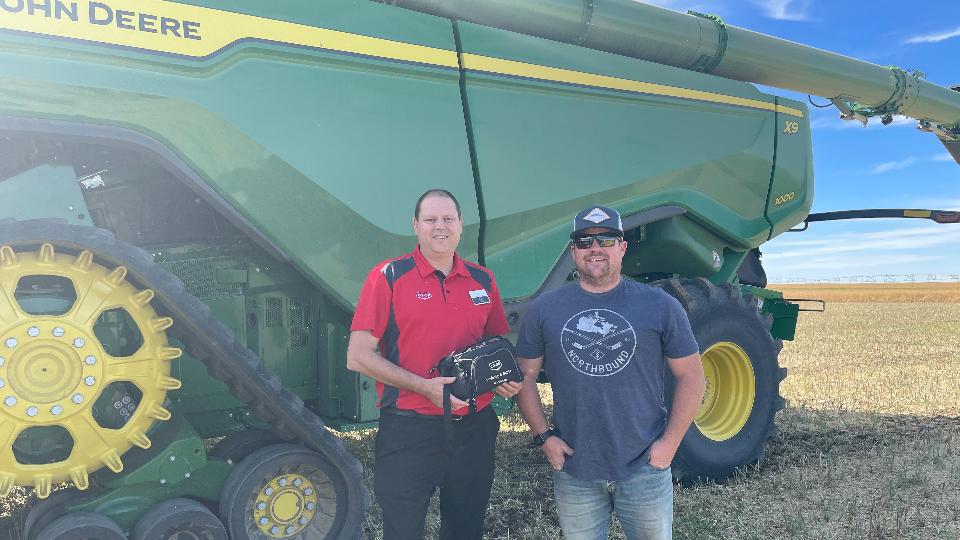 EOL Growing Project 2022
August 30, 2022
"The Eatonia Oasis Living Growing Project started back in 2017. Since the inception, proceeds have exceeded $100,000. This fundraising effort helps EOL with capital projects and upgrades to equipment and such. This fundraiser is successful due to the hard work and generosity of local people and businesses. The Kindersley and District Co-op has partnered with us since our first Growing Project and every year since, donating fuel for seeding and harvesting! For this, we thank you!" — Cora Knuttila, Administrator at Eatonia Oasis Living.
What is EOL?
The EOL or Eationa Oasis Living is a personal care home offering 24 hour quality care, in a safe and comfortable home environment with a full range of services. They fill a void for people who cannot manage in their own homes due to health reasons or safety issues, but do not qualify for long term care in a government facility. Unfortunately, they are not subsidized by the government. The EOL relies on financial assistance from surrounding Town's and R.M.'s as well as donations from the general public.
What is the EOL Growing Project?
The EOL Growing Project is a major annual project where the Eatonia Oasis Living is receives the profits from a 120 acre section of land just outside of Eatonia. Each of the items required for seeding, spraying, and harvest are donated by community businesses from the area. It is a great fundraiser, and the Kindersley and District Co-op is proud to be apart of it.
For more information about the EOL Growing Project and how you can get involved, check out EOL's website: