Eatonia Customer Appreciation BBQ - 2019
Actions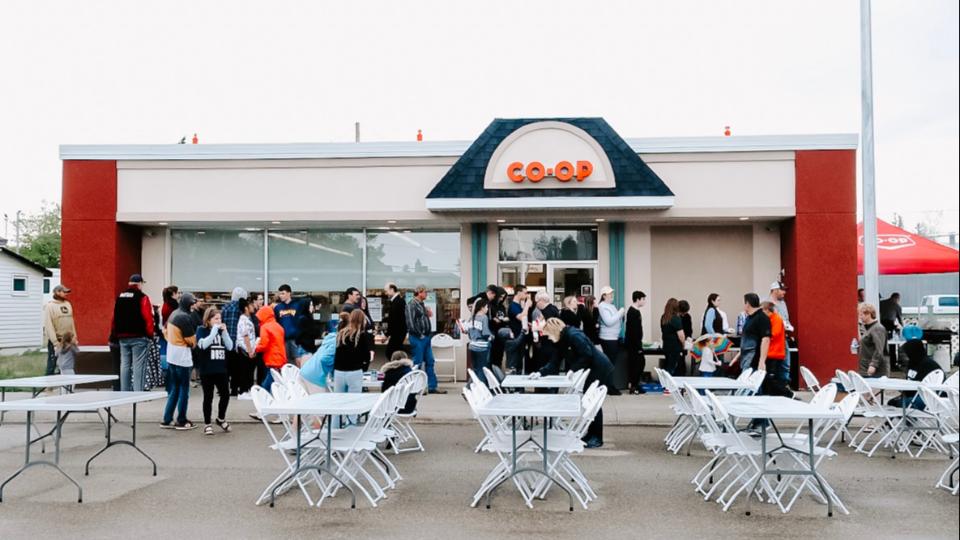 Eatonia Customer Appreciation BBQ - 2019
June 17, 2019
The Kindersley and District Coop - Customer Appreciation BBQ was held in Eatonia on Friday June 14, 2019.
The rain was a welcome addition to the BBQ on Friday as our hardworking Kindersley Co-op "professional burger cookers" served up over 400 burgers! The BBQ is an annual community event at our Eatonia location from 11:30 am to 1:30pm. Cheeseburgers, hot dogs, soft drinks and ice cream treats were on the menu. Our Eatonia branch includes a Grocery Store and Farm Supply.
Thanks to everyone who stopped by!