Co-op Fuels & Lubricants - Made for Western Canada
Actions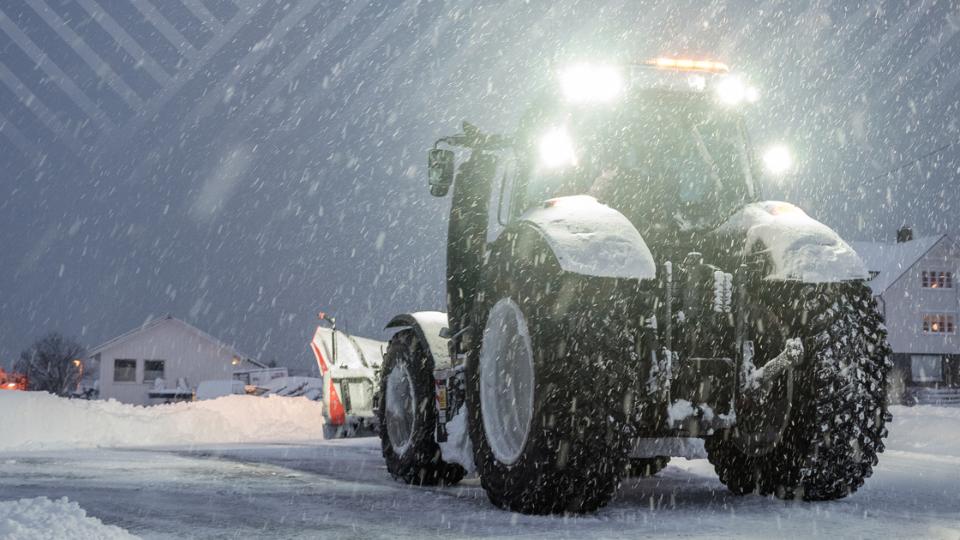 Co-op Fuels & Lubricants - Made for Western Canada
November 8, 2022
While diesel engine technology continues to advance, it will always face the challenging conditions of winter weather in Western Canada. With Co-op fuels and lubricants made for Western Canada – diesel blends can change more than a dozen times per year – protect your engine with products designed for optimum performance in the cold.

Co-op Premium Diesel, available in select markets throughout Western Canada, is specially formulated to maximize power output, improve fuel economy and maintain fuel system cleanliness in both modern and legacy diesel engines no matter the weather. Co-op Premium Diesel is TOP TIER™ certified – the premium standard for diesel performance – and is recognized and endorsed by world top automakers and engine manufacturers.

Co-op High-Performance Diesel is engineered to meet or exceed the demanding diesel fuel specifications set by Original Equipment Manufacturer (OEM), as well as those of the Canadian General Standards Board (CGSB). Co-op High-Performance Diesel contains less than 15 parts per million of sulphur, providing you with a cleaner burning fuel that reduces emissions and enhances engine performance. Other benefits include improved cold-weather starts and lubricity additives that reduce fuel-component wear and increase protection for legacy and modern equipment.
Diesel Differentiators:
Cloud Point is adapted to increase flow capability. This specification measures the temperature at which crystal formation starts in diesel fuel, an indication of the operability in low temperatures.
Pour Point, another important diesel specification, is altered to reduce fuel viscosity, which often occurs when the temperature changes, increasing overall fuel performance.
De-icers protect system integrity and offer improved performance at sub-zero temperatures.
Enhanced lubricity additives reduce engine and fuel system wear.
Co-op Premium Lubricants:
Diesel Motor Oil Synthetic & Synthetic Blend
Transmission-Hydraulic Fluid Synthetic Blend
Transmission Drive Train Oil Synthetic & Synthetic Blend
Hydraulic Oil Synthetic Blend
Gear Oil Synthetic
Winter Rec Vehicle Oil Synthetic & Synthetic Blend

Grease Synthetic Blend
Synthetic Benefits:

Co-op Premium Lubricant Synthetic and Synthetic Blend products are formulated with the highest quality hydrocarbon synthetic base oils, along with the industry's most advanced additives. Synthetic oils are free of most impurities found in finished base oil, leading to a higher viscosity index which results in improved performance and protection.
D-MO® 10W-30 Synthetic Blend
D-MO® 10W-30 Synthetic Blend is a great choice for on-highway vehicles operating in winter temperatures.
Benefits include:
Expected 1–2% fuel savings vs. 15W-40 grade in similar scenarios
Excellent cold weather temperature performance
Superior engine cleanliness and engine life extension
Maximum engine performance with minimal downtime
Lower viscosity in cold temperatures indicating it will pump more easily, better preventing wear and oil starvation

CO-OP® Antifreeze/Coolant
Global Extended Life Antifreeze/Coolant
Recommended for all makes and models of foreign and domestic passenger vehicles, Global Extended Life protects coolant system metals, such as brass, copper, solder, steel, cat iron and aluminum. With a protection guarantee for up to four years or 200,000 kilometers, trust this antifreeze for increased protection and performance.
Heavy-Duty Diesel Antifreeze/Coolant
With low-silicate, nitrate-hybrid technology, this product helps on-road and off-road trucking, farm, marine and stationary equipment.
All-Vehicle Extended Life Antifreeze/Coolant
Contains an inhibitor package designed for use in all makes and models of passenger vehicles, as well as light-duty and heavy-duty diesel vehicles. Trust this coolant to protect against rust and corrosion for all coolant-system metals, including aluminum.
Speak with Brent or Jon in the Petroleum Department at the Kindersley Co-op Home Centre or (306)463-3812 to learn more about the shift to winter diesel and lubricants designed to protect your diesel engine and increase its performance in extreme cold conditions.