Cheese Tasting & Pairing Experience 2022
Actions
Cheese Tasting & Pairing Experience 2022
November 10, 2022
On November 9th, Kindersley & District Co-op hosted a Cheese Tasting & Pairing Event at the Kindersley Food Store.
This great event was hosted by Hilda, a Deli Operations Assistant from Federated Co-op as well as Kelly, Bakery/Deli Manager and Lexi Bakery/Deli Manager Trainee . She shared her wealth of knowledge with our participants and event shared a few "cheesy" jokes!
Participants tried thirteen different cheeses from around the world. Below is a list of the cheeses sampled, all of which can be purchased at the Kindersley Co-op Food Store!
Boursin Cranberry & Pepper
L'Extra Double Cream Brie
Balderson Heritage 3yr Cheddar
Bothwell Black Truffle

Wexford Irish Cheddar

Bellavitano Raspberry

Tres Stelle Grana Padano

Red Fox Leicester

Snowdonia Black Bomber

Gustave Caraway Seed Gouda

Wookey Hole Cave Aged Cheddar

Balderson Double Smoked Cheddar

Castello Velvety Blue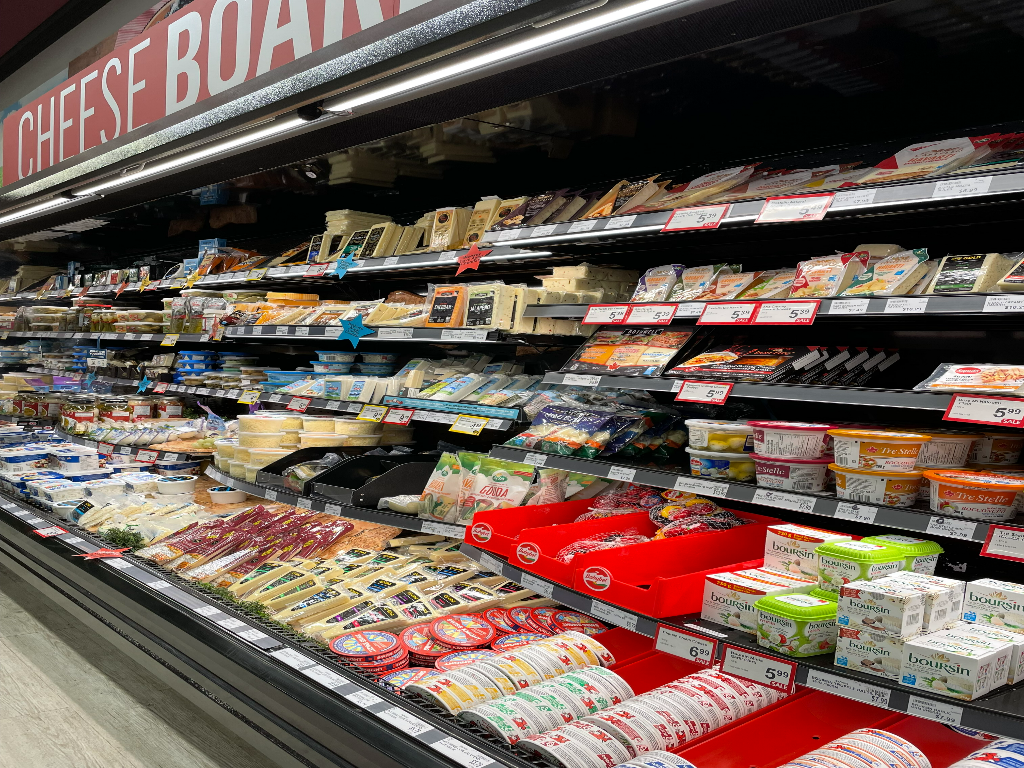 Here's a review from one of our participants: "Such an awesome event! Can't say enough about how great this was!"