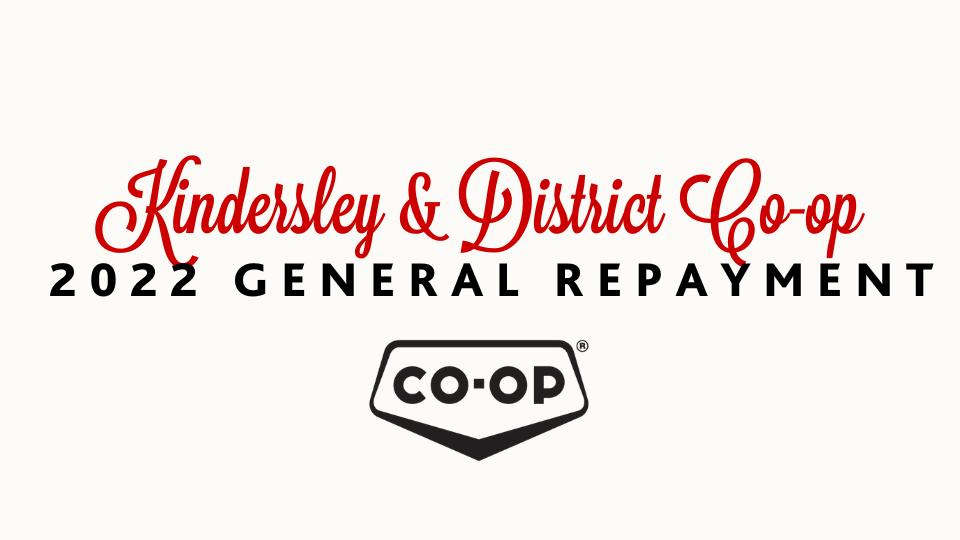 Cash Repayment 2022
November 17, 2022
Thanks to the support of people like you, across seven communities in West Central Saskatchewan, the Kindersley and District Co-op Board of Directors was able to approve a Cash Repayment of over $1.1 million dollars to our members for 2022!
As members of the Kindersley and District Co-op, our profits are your profits! Members receive a portion of any profits earned. When you support local businesses like Kindersley and District Co-op, you're supporting yourself—and others who rely on the programs, events, and organizations we contribute to!
Below is a breakdown of specific commodities allocations: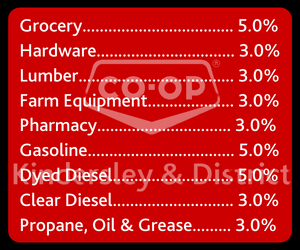 In addition to our equity and cash back, we were proud to provide support for local community events and initiatives through sponsorships, donations, and scholarships of more than $75,000!
Cheques can be picked up December 7, 2022 at the Kindersley Food Store between the hours of 9:00 a.m. — 8:00 p.m. They will be available for pick up at the Administration Office afterwards.
Thank you for your continued support!